Click HERE to go to home page -- (page 1)

Nikola Tesla--(Page 7)

OMITTED IN SMITHSONIAN BOOK OF INVENTION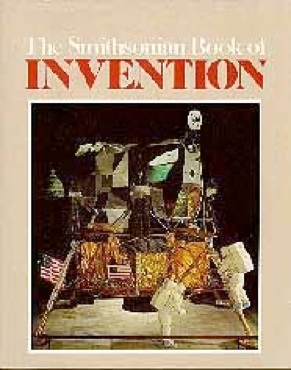 The Smithsonian Book of Invention is an extra-large hardcover book almost an inch thick. Many inventors and their inventions are shown and their impact on civilization discussed...such people as Einstein, Bell, Goodyear, Edison, and many others, but Tesla and his epic-causing discoveries are omitted. Nevertheless, strange as it may seem, the book included Archie Bunker and Colonel Sanders.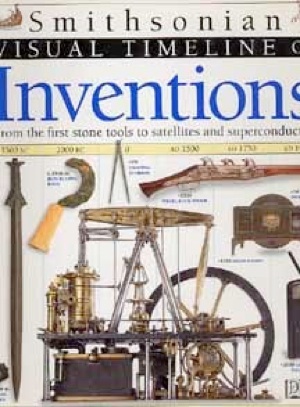 The Smithsonian's Visual Timeline of Inventions Book cites Rubik's cube, the electric toothbrush, and the pop-up toaster, but fails to list the AC motor. Tesla is not even listed in the Index. Further, they credit the invention of radio to Guglielmo Marconi---"1895...After reading the scientific writings of Heinrich Hertz, 20 year old Italian Guglielmo Marconi invented radio communication."

The Smithsonian ignores Thomas Commerford Martin's biography of Tesla, published in 1894, describing Tesla's demonstration of radio transmission in 1893. The Smithsonian also ignores (as previously mentioned) the U.S. Supreme Court's decision upholding Tesla's patents for the invention of radio.

Is it any wonder many Americans have lost faith in the Smithsonian? Their leaders are not only writing biased electrical history, they are systematically dismantling our country's historical heritage and replacing it with trash to promote a self-serving agenda...resulting in history revisionism.

CREDIT GIVEN TO EDISON FOR TESLA'S INVENTION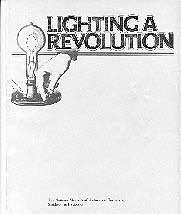 Dr. Bernard S. Finn was curator and first author of this Smithsonian publication. In his section entitled "The Beginning of the Electrical Age," he names 43 contributors to the science of electricity. Mr. Edison's name is cited many times along with his photographs, but Nikola Tesla's name is omitted.

Equally outrageous is the Niagara Falls power station picture of Tesla's AC generators on the last page...and Dr. Finn's concluding remark: "When the Niagara Falls power station began operating in 1895, it signaled the final major act in the revolutionary drama that began in Menlo Park in the fall of 1879."

BRAINWASHED

By this time the totally brainwashed reader is led to believe that our electrical world started with Mr. Edison at Menlo Park when he invented the light bulb in 1879; then he finished electrifying America in 1895 by creating the Niagara Falls power station. Yet it was Tesla's nine basic U.S. patents that were used in that power plant's creation. Edison had no role in that project whatsoever.

PHOTO OF PLAQUE ON ORIGINAL GENERATOR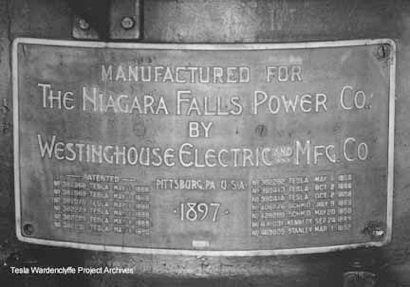 Edison actually fought the adoption of AC bitterly by waging his infamous "War of the Currents," culminating in his creation of...

THE FIRST ELECTRIC CHAIR (1890)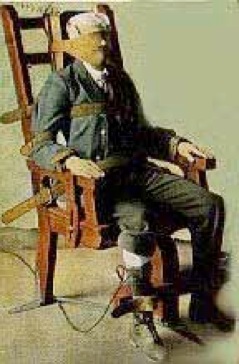 Yes, it was Thomas Edison who invented the electric chair to frighten people away from the use of Tesla's AC system of electricity.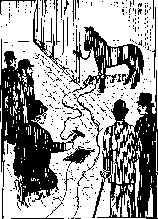 EDISON ELECTROCUTED ANIMALS FIRST

This drawing (circa 1889) is that of a horse being electrocuted in Edison's Menlo Park laboratory. Edison was also known for paying children 25 cents for each stray dog they could bring him. Then he held press conferences and electrocuted the dogs at public gatherings in a desperate attempt to frighten people away from using AC. He claimed DC could not kill...but in truth, DC could also kill.

Edison felt it was necessary to experiment killing animals before he could guarantee his electric chair would kill efficiently.

THE IRONY OF IT ALL

Is it not classic irony that today Americans hold Edison in such high esteem, many even paying their electric bills to companies bearing his name, while Tesla, our actual benefactor, is essentially erased from history...in our schools, in our technical journals, and even in our marvelous Smithsonian Institution? Something has gone awry and we need to correct this sorrowful situation.

___________________________________________________________________________________

Click HERE to continue.

Click HERE to go back one page.

Click HERE to send me a message.